You Hold Your Fate in Your Hands!
Covid lockdown number 2. This is depressing.Schools and educational institutions are among the first to be closed down.
The perfect place is here and the perfect time is now. Build it and they will come. (Field of Dreams) God helps those that help themselves.
Every single time I have created a project with my own hands, I have received support for it from the outside. Be it the first play that I wrote and directed, our performing arts school and its projects or in my personal life.
You have to start creating things in order to get things moving.
Kevin Smith wrote and directed Clerks back in 1994 when filming and editing was way more expensive and complicated than it is now. From that project came Clerks 2, then Mall Rats, then Mall Rats 2, then Dogma, then Chasing Amy, then Dogma 2, the Jay and Silent Bob and then Jay and Silent Bob Strike Back and many other projects.
From a small, low-budget indie movie was a whole universe born. From a no-name director with no-name actors by the time of Mall Rats you already had Ben Affleck, Shannon Doherty (yes she was a star back then) and Stan Lee (the father of the Marvel Comics) working on the project. Matt Damon and many others joined later on.
Matt Damon and Ben Affleck launched their entire career through a small movie they wrote together called "Good Will Hunting", if you haven't seen it yet, go look it up now. It is good. They wrote it themselves and then acted in it.
The story of Sylvester Stallone and Rocky should be well-known to you by now. The draft version of it he wrote within 2 days after living on the streets and selling his only companion, his dog, in order to survive. He finished the screenplay, the movie and bought back his dog. He made a few other movies after that.
Instead of sitting around right now, waiting for the next opportunity to come, you should be out there working to create your next opportunity yourself.
Write a script, create connections to people who can help you to realize your project. Other film makers, actors, camera men, DOP, a director, connections are everything.
Katerina Grey created her entire feature film Day Time Nightmare on a minimum budget calling in favors from all her friends and connections that she made over the years. Now her film and her team are reaping in awards from all over the world for her project.
Nobody says it is easy, but we are living in a time where it has never been simpler to film and edit your own movie. High quality cameras, editing software, sound recording and lighting equipment are cheaper than ever.
And nothing will give you more recognition and satisfaction than creating your own material.
What are you waiting for? Go and get started!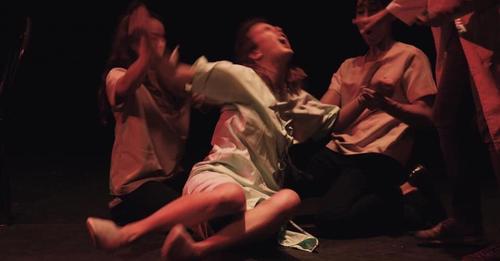 You hold your fate in your hands! – MasterClass Studio