OUR TEAM
Our team are professionals with real life experience in the entertainment industry be it theatre, concerts, movies, TV series or TVCs
Our teachers are passionate about and experts in their field. We are proud that Thailand's best instructors are teaching at our facilities. All of our teachers have real life experienced working in the field they are teaching. Experience that they are willing to share with their students to help them improve and achieve their dreams.
Robin Schroeter
Managing Director + Acting Coach
MA in Directing from Chulalongkorn University (2017)
MBA in Marketing IIS Ramkhamhaeng University (2014)
BA (Departmental Honors) International Relations from Webster University
Robin has an extensive resume in the performing arts. Both on stage as well as on film. He has worked as acting and language coach on international films for the last 5 years. The main female lead of "Patong Girl", whom Robin coached, won the Grimm Award for her performance.
Now he is teaching the 13th generation of acting students at our studio.
Warunya Soontorntae

Creative Director + Acting Teacher
BA in Performing Arts (Acting) from Bangkok University (2nd Degree Honors)
Warunya (or June) is the creative heart of MasterClass Studio. The project is her brain child and that is the way she treats it and everybody involved in the project.
She is an actress, dancer, and director with a passion for teaching children. She has taught children ever since graduating in 2012.
Patreeya Payom (Min)
Singing Teacher
BA in Performing Arts (Acting) from Bangkok University
Min is a very strong and energetic stage performer. She has been part of productions such as The Rocky Horror Show, Cabaret, Lacage Auxfaules and Far from Worries (The Musical). You may know her from I Can See Your Voice (Thailand).  She also worked on the Little Shop of Horrors by Sellador Asia Pacific net to Shin Shinawut.
Min joined the cast of Encanto, the latest Disney production and lent her voice to Isabelle.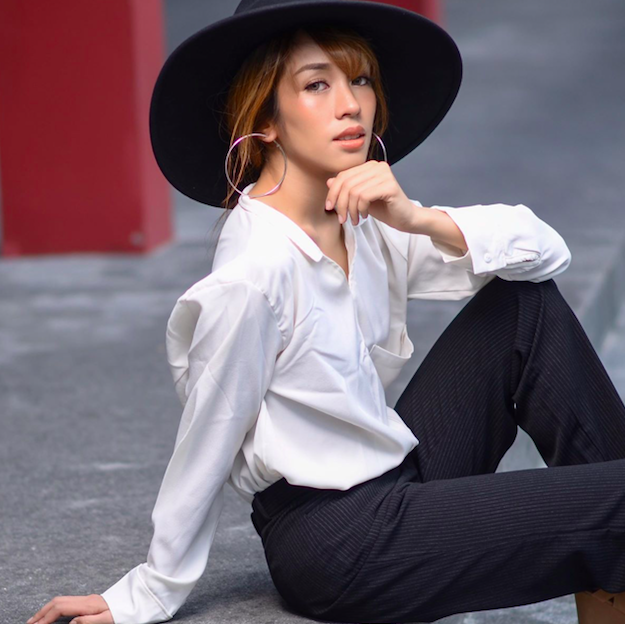 Doojtiwa Juntarakeeree (Dear)

Dance Teacher
BA in Performing Arts (Acting) from Bangkok University (2018)
Dear has been trained as a dancer from young age. Her most knowledgable Awards Received and Past Works include:
– 1st Runner-Up of Thailand's Hiphop Dance Championship 2016
– 18th place of the Semi-Final Round at the World Hiphop Dance Championship 2016 in Las Vegas, Nevada
– Angie Kamikaze Song Act Like A Boy (Dancer)
We only select the best instructors to teach at our studio. All of our instructor undergo a stringent screening process. We are testing their skills and abilities from every angle until we are sure they are capable of teaching here. Apart from that we are making sure that our teachers have the same approach, view and goal as we do. This way we can ensure that they teach the same values, share their experience and develop the skills of our students to their fullest. This way we can guarantee that
"We only work with the best for you."
Robin Schroeter
Our teachers are experienced on various theatre stages, in front and behind of the camera of movie sets. Therefore, we know how to 'act' in front of an audience or in front of a camera for an audience of one and an audience of thousands. Therefore we want to share our experience with our students. It means much more than just reading it in a book or seeing it on screen. This intimate and immediate experience will stay with the students for a long time.
MON – SUN
08:00am – 10:00pm

MasterClass Studio – Performing Arts School and Creative Learning Space
6/1 Ladprao 25
Wangthong Lang
Bangkok, Thailand
Mobile: +66 869488384
Email: info@masterclass-studio.com
Drop Us a Line
Don't be shy. Let us know if you have any questions!