It is in everybody's mouth. Corona or Covid-19. Depending on what stage your country is in, you might be in partial or complete lockdown. Work is hard to get by. Advertisement jobs and film productions are being cancelled. Broadway shut down. People cannot go outside or meet in big groups.
So what can you do?
1. Work on your craft
No matter where you are you can always work on your craft. Practice a new monologue (insert website for monologues). Record it. You may be able to use the material to get a job once the crisis is over.
I love this website for monologues since it lets you specify the age, gender, and type (comedy, drama) of the monologue you are looking for: https://www.backstage.com/monologues/male/
2. Create fresh material
People are bound to their homes. While everybody is freaking out and buying all the toilet paper, it is very hard to get your mind settled. People are looking for entertainment to keep their minds off the everlasting question "How long is this going to last for?"
Ask yourself, what you can create
What kind of video clip can you create to entertain and provide value for the people out there? Maybe a new take on things. Some motivational thoughts. "The 10 best things you can do at home during the cover crisis". "How to master the covid-19 crisis without getting caught up in the panic". "How to avoid getting sucked into the covid-19 panic"
What are you good at? Are you good at comedy? Make a funny clip!
Make an instructional video of you spending your time valuable at home, instead of watching Netflix all day to pass the time.
3. Exercise
Even while being confined to your home you can still exercise. Do yoga or p-90-X (if that is still around). Here are some of my most favorite Yoga channels.
Yoga with Adriene:
https://www.youtube.com/user/yogawithadriene
Adrienne is funny, clumsy and gives a good motivational speech. She is an actress as well. That's probably why I like her style.
Sarah Beth Yoga:
https://www.youtube.com/channel/UC-0CzRZeML8zw4pFTVDq65Q
Sarah Beth's yoga is a bit more intense, but I like changing it up every now and then.
Travis Eliot:
https://www.youtube.com/user/traviseliotonline/videos
When I first started out I loved Travis Eliot's power yoga. He has different paid yoga courses which are high quality and challenging. He is a good motivational speaker as well. Right now I am more into his Yin Yoga program which is called "Flexibility and Beyond". https://flexibilityandbeyond.com/
These are several alternatives to keep your body engaged!
4. Meditate
Meditation is always good to get your mind straight and back on focus. You haven't had time for it before?
Now may be a good time to start! There are instructional videos available online.
Headspace
Personally, I really like the application "Headspace" That gets me into the "Zone". Andy Puddicombe has a very calming voice and some amazing programs to decrease anxiety (in times of crisis), increase creativity, happiness, relationships, you name it he has special mediation programs for it.
Jon Kabat-Zinn
https://www.youtube.com/watch?v=u4gZgnCy5ew
Sometimes I am too lazy or tired to sit upright and do my meditation. I just want to lay down. That's when I use the body scan meditation. There are several body scan meditations out there that you can find on YouTube in various lengths. Jon's initial one is 45 minute lon, but you can find shorter ones as well.
5. Catch up on your acting theory
There are plenty of good books on acting out there. I haven't read them all, but I have read a lot.
Stanislavski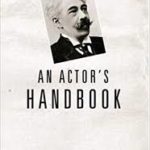 The classics are of course "An Actor Prepares", "Building a Character" and "Creating a Role" by Konstantin Stanislavski.
Invisible Actor
Apart from that I love Invisible Actor by Yoshi Oida, a Japanese actor. This book was an eye-opener to me. It gives you a different kind of view on the craft of acting.
The Member's of the Actor's Studio NY
Then, of course, the books by the masters, Stella Adler, Sanford Meisner, Uta Hagen, and Lee Strasberg. You can find them all online or on Amazon
Chekov
Not the playwright, Anton Chekov! Michael Chekov, his nephew. Michael Chekov was a disciple of Stanislavski and according to Stanislavski his best student. Chekov developed an approach of his own – the psycho-physical approach. There is a good book out there called the On the Technique of Acting which describes in detail his approach.
https://www.amazon.com/Technique-Acting-Michael-Chekhov/dp/0062730371    
Viewpoints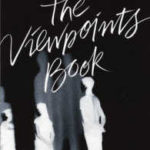 Ever since I discovered Viewpoints, I have become a big fan of it. It is an amazing technique to get you into your body and out of your head and catapult you right into the moment. To really react of the things around you. There is a handbook for it with a practical guideline of how to practice Viewpoints:
https://www.amazon.com/Viewpoints-Book-Practical-Guide-Composition/dp/1559362413/ref=sr_1_1?keywords=viewpoints&qid=1584502679&s=books&sr=1-1
While this time may appear crushing. The effects on the film and creative industry remain yet to be seen, this is the best time for you to get ready for when things start to pick up again. Don't put your tail between your legs.
Keep acting and keep at it!