Are there English Language Theatre Groups in Bangkok? You are lucky. Yes, there are! And over the past few years, more English language theatre groups have managed to establish themselves in Bangkok.
The Bangkok Community Theatre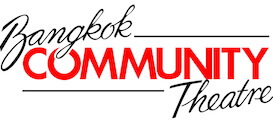 In the past there used to be only one English language theatre group; The Bangkok Community Theatre or BCT. The Bangkok Community Theatre (or BCT) was established in 1972 and is the longest standing English language theatre group in Bangkok. The BCT is comprised of industry professionals as well as amateurs. Furthermore, the BCT offers monthly workshops on different subjects and has at least 3-4 theatre productions per year.
If you want to become part of their plays there is an affordable yearly membership fee (600 Baht regular / 300 Baht reduced). This gives you access to their Club Nights and if you want to perform yourself you can audition for their productions.
Once per year, there is the Fringe Festival in which new actors and directors can hone their skills. Even with no or very little experience on stage you can get started with the BCT.
Check out their website for more information: https://bangkokcommunitytheatre.com/
The Culture Collective Studio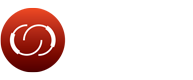 Loni Berry is the artistic director and founder of the Culture Collective. In 2015, Loni made his dream of founding Culture Collective a professional English language theatre company in Bangkok come true. Having said that, Culture Collective is located at the Chatrium Hotel at the Chao Praya river. In addition to that, within the past 5 years, Culture Collective Studio has established itself as one of the strongholds for professional English language theatre productions with a strong fan base.
Culture Collective produces several productions per year and they have open auditions to seasoned performers for each of their productions. However, you need to have previous experience and training on stage.
Check out their website for more information about their productions and on how to get involved: https://culture-collective.com/
Peel the Limelight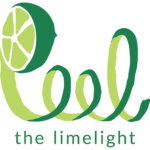 Peel the Limelight is one of the strongest professional English language theatre companies with international connections in Bangkok. To emphasize on this, their productions have been taken to Australia and Taiwan. Peel the Limelight is located in the center of Bangkok at the Jasmine Tower close to Asoke.
All of their productions are of high-caliber and thought-inspiring. After all these years, they have established themselves in Bangkok, I have yet to see a negative review of their performances. Most reviews start with "Riveting", "Extraordinary" or "Inspiring".
Furthermore, Peel the Limelight has open auditions for their productions, but you have to be a strong and dedicated performer to become part of their ensemble.
Check out their website for more information: http://www.peelthelimelight.com/
MasterClass Studio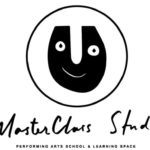 At MasterClass Studio we have both English and Thai language productions. All of our students have to perform on stage at the end of each 3-month term to get real-life experience. It is an essential part of our acting program. Next to that, we are running our own theatre and musical productions. Our latest production was I Will Dream of You Peter Pan. The production was cast with both our students and through open auditions.
Next to that, we also have productions that are run by our students themselves. We are here to create vibrant dynamics, international connections, and an atmosphere of creative learning.
So sign up and discover more about what we have to offer!
English Language Theatre for Amateurs or people that want to explore